The future of solar is at sea !
We bring together the best off-shore floating technologies and solar PV technologies to ship solar at sea
Competitive
Our lightweight structure, optimized operations and maintenance keep CAPEX minimal and a low LCOE.
Eco-friendly
Eco-conceived, recyclabe at more than 90%.
We have minimal impact on ecosystems.
Long lasting
High air gap and high buoyancy preserve solar panels and maximize their durability and production.
Easy construction
The units of our solar farms are easy to assemble and deploy. We keep marine operations to the minimum.
We fit everywhere, even between wind turbines
Our modular technology helps decarbonizing energy consumptions in all marine environments, at cost.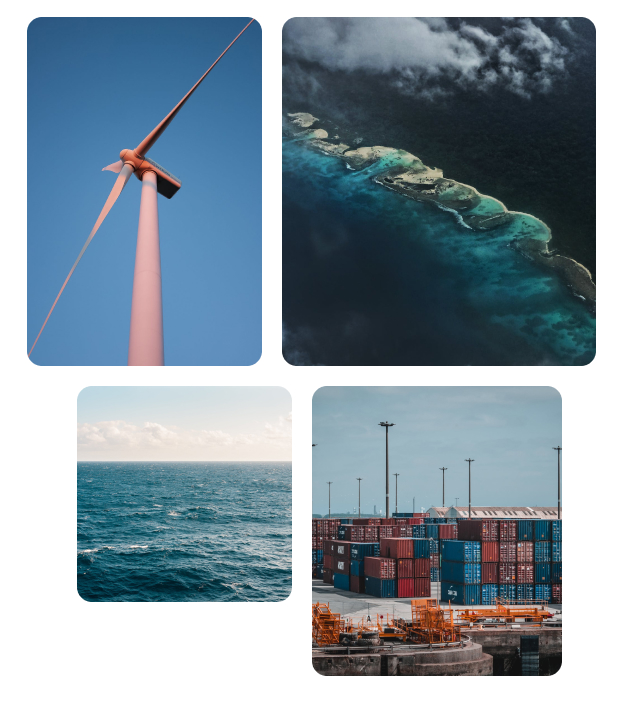 Why bringing solar PV offshore ?
Meet our top-notch
Floating Solar Unit (FSU)
Truss lightweight structure

Innovative linkage

Low environmental impact PEHD floaters

High air gap